If you're reading this, chances are you're likely familiar with the term Filipino Influencers. These days, social media has become the go-to for businesses looking to connect with an audience. Why are they growing exponentially worldwide and how do social media influencers make money?
With more than 2.4 billion users and 480 million active accounts in the social media ecosystem, there is no doubt that people are turning to these sites in record numbers. However, not all businesses that use these platforms are able to do so profitably. In fact, most of them don't make any money from their posts and activities on social media. This is because not every business that uses social media as a marketing tool is a social media influencer either.
So how do Filipino influencers make money online? Well, these famous Filipino influencers make money from their posts by selling sponsored products, services, or brand endorsements through an affiliate program or an affiliate marketing strategy. This article will give you an overview of how different types of businesses use different strategies to make money from their social media posts and activities.
What is an influencer?
An influencer is a person who has a large online following, typically through social media. An influencer can be anyone from an athlete to a movie actor to a blogger.
According to Statista, there are more than 1.25 billion Instagram active users every month worldwide as of July 2022. Furthermore, Social Blade estimates that there are more than 17 million active Instagram accounts with more than 10 million followers each. On the other hand, TikTok, the fastest growing social media platform has over 1 billion active users according to ByteDance. The king of social media is still Facebook with over 2 billion users worldwide.
While it's not always easy to identify who is an influencer and what they will do with their platform, you can use tools like Klout or Social Blade to determine whether your business should work with them or not.

Who are the famous Filipino influencers in the Philippines?
Here are some of the famous Filipino Influencers in the Philippines. They have different number of followers on each platforms. Some are strong on YouTube while other has most followers on TikTok.
Ivana Alawi @ivanaalawi
Pandora Kaaki @pandorakaaki
Roce Ordoñez incorrectlyroce
Sassa Gurl itssassagurl
Niana Guerrero nianaguerrero
Raffy Tulfo in Action
Ranz Kyle
Zeinab Harake
Alex Gonzaga
Anne Curtis @annecurtissmith
Influencer marketing
According to the Pew Research Center, 87 percent of social media users are likely to trust recommendations from friends and family over other sources. This is reason enough for businesses to partner with influencers, who have a wide social reach, over paid advertising.
A business can leverage this trust by creating compelling content that will connect with its audience while also introducing them to new products and services they might be interested in.
The next step in this strategy is getting together with an influencer you want to work with. If you want your business to go viral on social media and attract more eyes, then it's important for you to work closely with an influencer who has a large social reach. You need someone who can drive people onto your website where they can learn more about your company, products or services.
There are many different ways that businesses use the influencer marketing strategy to create a successful online presence.
These strategies include:
1- Creating posts similar to posts made by popular influencers on their own social media feeds
3- Rebroadcasting tweets from influential figures during certain times of day
4- Promoting sponsored Instagram stories and TikTok videos from influencers on your account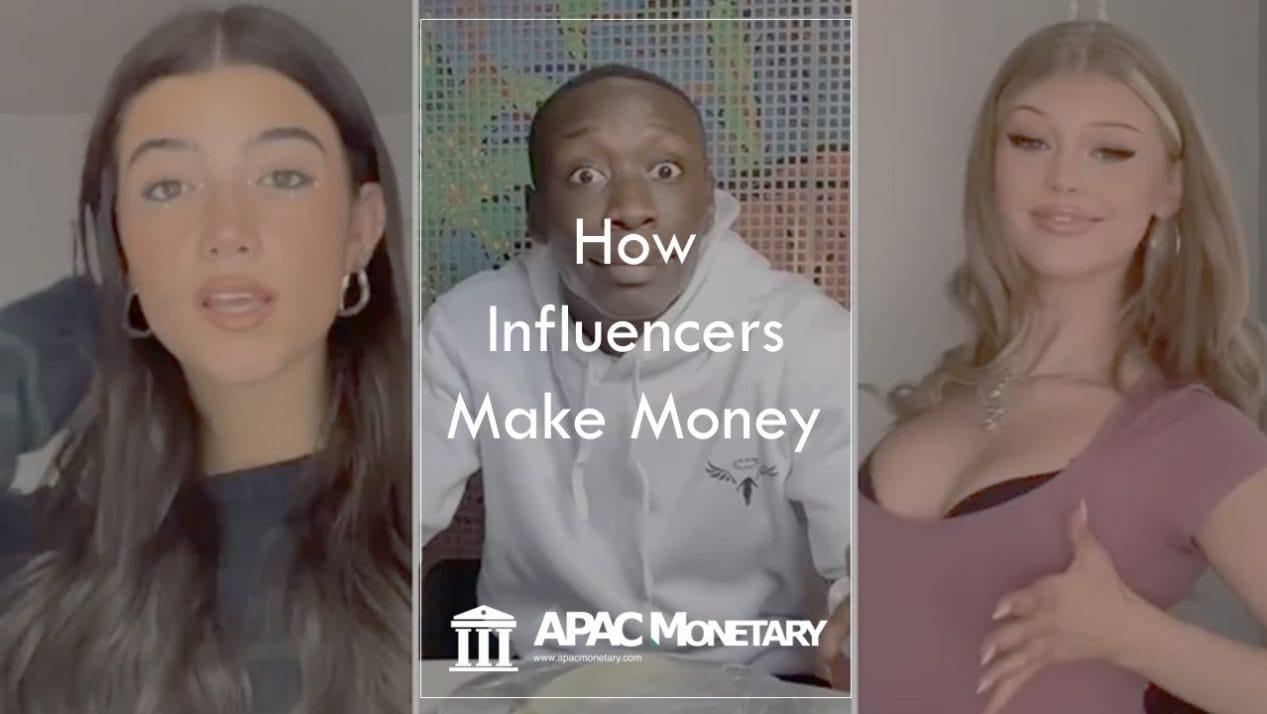 Paid advertising: Filipino influencers make money
An influencer who is paid for their posts would be paid a fee by a business that advertises on their social media page. This can vary anywhere from $.05-$10 per thousand views, and it generally takes months to earn enough money to cover the cost of your marketing efforts.
Earned media: Filipino influencers make money
This strategy entails generating earned media, which is the process of producing content that can be used to drive awareness and revenue. This includes blog posts, videos, infographics and other types of paid advertisements.
Influencers leverage their social media presence to promote products instead of just sharing their personal opinions or thoughts. For example, if an influencer has a large following online, they can earn money by advertising a product on their Instagram account. The product that they promote would be a tangible item (like a clothing line) that they can use to shift inventory in order to make money from it.
The goal for this type of business is to create sponsored content that's engaging enough for people to share without giving away any details about the product or service being advertised.
Editorial calendars and scouting for Filipino Influencers make money
One way to make money from social media is to have a well-thought-out editorial calendar. Not only does it give you an idea of what posts are the most popular for your audience, but it also gives you a sense of when posts should be scheduled for maximum impact.
But before planning your editorial calendar, you should scout social media platforms and find influencers who represent your brand or industry. Then, use them as talent scouts in order to learn what types of content they like posting on their own social media accounts. This way, you can get more use out of their insights by creating posts that align with what users are already doing on social media. This will help maximize engagement and conversions with your audience which will ultimately lead to more business opportunities for your brand or business.
Summing up: How Filipino influencers make money
Social media is a powerful tool for businesses of all sizes, but not every business can be an influencer. Some companies use paid advertising to reach potential customers and make money from their posts. Other companies choose to promote their brand by offering freebies to users and hope they will then post on their account, which may or may not turn into sales. For other businesses, the key is figuring out how to get people to pay them for their services or products, either through events or subscriptions. One thing that is certain is that social media has been an effective way for businesses of all types to connect with customers around the world.